In June 1924, British explorer George Mallory (George Mallory) and his teammates set out to climb Mount Everest and never came down.
1924年6月,英国探险家乔治·马洛里(George Mallory)和他的队友们开始攀登珠穆朗玛峰,但从未下落。
He had failed several times before, but he was able to come back alive. No miracle this time.
他曾几次失败过,但他还活着回来。这次没有奇迹。
The reporter once kept asking him, why are you climbing Mount Everest?
记者曾经不停地问他,你为什么要攀登珠穆朗玛峰?
In fact, what they want to ask is, what is the significance of climbing Mount Everest, it is worth your life to blog?
实际上,他们想问的是,攀登珠穆朗玛峰的意义何在?
Mallory was pressed into a hurry and said something full of Zen:
马洛里匆匆忙忙地说了些充满禅意的话:
Because the mountain is there.
因为那里有山。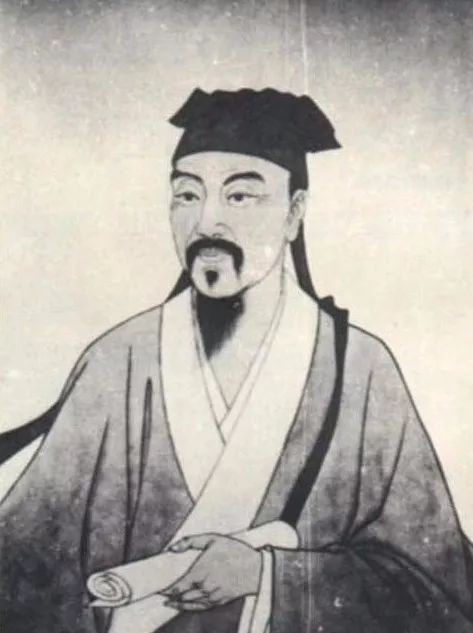 In 1587, Xu Xiake came to this world.
1587年,徐霞客来到这个世界。
Jiangyin Xu's family is a distinguished family, not only rich, but also talented. The generation of the great ancestor Xu Jing passed down to Xu Xiake, the identity of Xu Jing is first Jiangnan talent, and then the "rich N generation".
徐江音的家庭是一个杰出的家庭,不仅富有,而且很有才华。大祖先徐静传给徐霞客,徐静的身份首先是江南人才,然后是"富N代"。
In 1499, the big scientific investigation that changed the fate of Tang Bohu also changed the fate of Xu Jing.
1499年,改变唐伯虎命运的重大科学研究也改变了徐静的命运。
That year, he and Tang Bohu went north to take the exam, taking his servants and actresses, showing off his wealth all the way, attracting people's attention and envy. During the test, someone impeached the examiner Cheng Minzheng, saying that he sold the test to Xu and Tang.
那年,他和唐伯虎北下参加考试,招收仆人和女演员,一路炫耀自己的财富,引起人们的关注和羡慕。在考试中,有人弹each了考官郑敏政,说他把考试卖给了徐和唐。
This big imperial case is really confusing. The imperial court's handling was simple and rude: the real situation is irrelevant, and the best policy is to calm the incident.
如此大的帝国案例确实令人困惑。帝国法院的处理是简单而粗鲁的:实际情况无关紧要,最好的政策是使事件平息。
As a result, all suspects, regardless of the plaintiff and defendant, were punished.
结果,所有嫌疑人,无论原告和被告,都受到了惩罚。
Xu Jing and Tang Bohu, two high-spirited young people, became victims of political struggles in a muddle.
两个精打细算的年轻人徐静和唐伯虎,成了政治斗争的受害者。
After experiencing pain, Tang Bohu embarked on the path of playing the world, and Xu Jing became a persistent petitioner.
在经历了痛苦之后,唐伯虎走上了玩世界的道路,徐静成为了一个持久的上访者。
For the rest of his life, Xu Jing never got out of the shadow of this serious scientific investigation. He changed his name to "Da Zong" and named his anthology "Ben Gan Ji". He was depressed and unhappy all his life, running around and proving his innocence. He was only 35 years old and was on his way to his death.
在他的余生中,徐静从未摆脱过这种严肃的科学研究的阴影。他更名为"大宗",并将他的选集命名为"本干机"。他一生都很沮丧,不开心,到处乱跑,证明了自己的纯真。他只有35岁,正要去世。
His entire family's attitude towards imperial examinations gave rise to the black memory of "being bitten by a snake once and fearing the rope for ten years" in subsequent generations.
他全家对科举考试的态度引起了人们的后代"被蛇咬过一次,害怕被绳打十年"的黑暗记忆。
The Xu family passed to Xu Xiake's father Xu Youmian.
徐氏一家传给了徐霞客的父亲徐有勉。
Xu Youmian is quite talented, but he abhors the imperial examinations, never enters official career all his life, and hides himself in the garden. When a friend persuaded him to buy an official title, he said with a look of disdain: "Tianye, water and wood are very suitable, why be an official?"
徐有勉很有才华,但他讨厌科举考试,一生从未进过公职,并把自己藏在花园里。当一位朋友说服他购买官方头衔时,他不屑地说道:"天业,水和木材都非常合适,为什么要当官方呢?"
At that time, the imperial examination was still the only channel for secular success. Countless people sit in the cold window and squeeze their heads, just for the title of the gold list, so that they can seal their wives and glory.
当时,科举考试仍是世俗成功的唯一途径。无数人坐在冰冷的窗户前,紧紧捏着头,只是为了金牌的称呼,以便他们能够封杀自己的妻子和荣耀。
But the more utilitarian, the more alienated people are. As it is now, everyone is rushing for worldly success, just thinking about how to make more money and how to climb up. As a result, the human nature is lost.
但是,功利主义越多,人民就越疏远。如今,每个人都在争先恐后地寻求成功,只是思考如何赚更多的钱以及如何攀升。结果,人性丧失。
Only a handful of people are still guarding human nature carefully.
只有少数人仍在谨慎地保护人性。
In his early years, Xu Xiake was deeply impressed by his father's nature.
早年,徐霞客对父亲的天性印象深刻。
Xu Youmian also predicted that Xu Xiake "can do my ambition without being rich" in his life. Although he hadn't seen how Xu Xiake was tossing his life when he died, his hunch could not be wrong.
徐有绵还预言,徐霞客的一生"可以做到我的野心而不致富裕"。尽管他没有看到徐霞客去世后如何折腾自己的生活,但他的直觉是不会错的。
When Xu Xiake was a child, he showed the same talent as Gaozu Xu Jing, but he was like his father and never keen on imperial examinations.
徐霞客小时候表现出与高祖徐静相同的才华,但他像父亲一样,从不热衷科举考试。
This child, who has no intention of worldly success, has never been under pressure from his parents and family. He wants to travel all over the world and be a traveler on his own.
这个孩子没有举世无双的打算,从未受到父母和家人的压力。他想环游世界,独自旅行。
History is really amazing. A few generations later, the major imperial court case of that year actually produced such strange and eye-catching fruits.
历史真的很棒。几代人以后,那年的主要皇家法庭案件实际上产生了如此奇怪和引人注目的结果。
The time when Xu Xiake lived was specially marked as "Late Ming" in history.
徐霞客住的时间在历史上被专门标记为"晚明"。
The late Ming Dynasty was the forerunner of China's modernization. Although politics was dark, the commodity economy was developed and social thoughts were active.
明末是中国现代化的先驱。尽管政治一片漆黑,但商品经济发达,社会思想活跃。
The prevailing atmosphere of mass tourism at that time was more than that of today.
当时的大众旅游气氛比今天还盛行。
Every spring and autumn day or traditional festival, the famous scenic spot Wuyang Wuyang is full of human heads. Famous mountain resorts such as Mount Tai, Putuo, Jiuhua and Emei are filled with tourists and incense burning.
每年春秋季节或传统节日,著名的五羊风景区五羊人头full动。泰山,普陀,九华和峨眉山等著名山区度假胜地到处都是游客和烧香的地方。
Zhang Dai, a contemporaneous traveler with Xu Xiake, said that during the peak tourist season, there are thousands of people visiting Taishan, and Tai'an's hotels have "a few thousand guests", and there are 20,000 visitors a day at the highest peak of the mountain. There are also many pilgrims and tourists who cross the sea to make a pilgrimage to Putuo. There are thousands of men and women sitting in and out of the main hall, almost no place to stand.
与徐霞客同时旅行的张岱说,在旅游旺季期间,泰山有成千上万的游客,泰安的酒店有"几千名客人",最高峰每天有20,000名游客。的山。也有许多朝圣者和游客过海前往普陀朝圣。大厅内外有成千上万的男女,几乎没有站立的地方。
This forces those who are compelling to adjust their travel strategies in order to avoid crowded tourist peaks and popular attractions.
这迫使那些迫于无奈的人调整他们的旅行策略,以避免拥挤的旅游高峰和热门景点。
For those with a lower rank, you can travel on a staggered peak, or choose to visit unpopular areas of popular attractions. If you have a higher rank, you will be a fellow traveler, focusing on undeveloped scenic spots, and don't join in the excitement of others.
对于排名较低的人,您可以穿行交错的峰顶,或者选择参观不受欢迎的热门景点。如果您的等级更高,那么您将成为旅行者,专注于未开发的景点,并且不会与其他人一起兴奋。
Xu Xiake's travel has also experienced a process of continuous advancement.
徐霞客的旅途也经历了不断发展的过程。
His lofty ambition to travel the world in his early years was not unrelated to the tourism trend of the society at that time.
早年他雄心勃勃的环球旅行野心与当时社会的旅游趋势无关。
"When my husband is facing the blue sea and sunset, he should limit himself by a corner? If he sees the blue sky and climbs the day, how far is the husband?" This is his bold words.
"当我的丈夫面对蔚蓝的大海和日落时,他应该将自己限制在一个角落里?如果他看到蓝天并在白天爬,那么丈夫有多远?"这是他的大胆话。
However, he is a filial son, and his mother, Wang Ru, is still alive, so she has the heart not to travel far.
但是,他是一个孝顺的儿子,而他的母亲王茹仍然健在,所以她有足够的心去旅行。
At this time, Wang Ruren, an ordinary woman in the small town of Jiangyin, showed a very trendy and fashionable side.
这时,江阴小镇上的普通女人王如人表现出非常新潮和时尚的一面。
She supports her son, has money in her hands, and just leaves. She warned her son that a man is always on the go, not to be a "fantasy pheasant" or "Yuanxiaju". The world is so big, you should go and see. She comforted her son and didn't have to miss me, I was fine.
她抚养儿子,手头有钱,就走了。她警告儿子,一个男人总是在旅途中,不要当"幻想野鸡"或"圆下居"。世界是如此之大,你应该去看看。她安慰儿子,不必想我,我很好。
When Xu Xiake went out for a long trip, she specially made a "long trip crown" for her son to "strengthen his career."
徐霞客外出长途旅行时,特意为儿子制作了"长途旅行皇冠",以"巩固事业"。
Not only that, but Wang Ruren's new trend is also reflected in that she may have created her own weaving brand. The cloth she wove is of fine quality and is called "Xujia cloth". It is not only sold well in the hometown, but also exported to Suzhou and other places, winning the reputation of "the famous door of plain silk.
不仅如此,王如人的新潮流还体现在她可能已经创建了自己的织造品牌。她编织的布料质量上乘,被称为"徐家布"。它不仅在故乡畅销,而且远销苏州等地,赢得了"著名的素丝门"的美誉。
The Xu family was able to maintain a prosperous standard of living despite the fact that two generations of people were not involved in the imperial examination, Wang Ru people contributed.
尽管有两代人没有参加科举考试,但许茹一家仍然能够维持繁荣的生活水平,王如人做出了贡献。
In 1624, the 80-year-old Wang Ruren specially accompanied his son to visit Yixing in order to alleviate his son's concern for him when traveling. She deliberately walked in front of her son.
1624年,80岁的王汝仁专门陪儿子参观宜兴市,以减轻儿子出行时对他的关心。她故意走在儿子面前。
Two years later, Wang Ruren died.
两年后,王如仁去世。
It can be said that without Wang Ruren's enlightenment and support, there would be no Xu Xiake who takes walking as his career.
可以说,没有王如仁的启迪与支持,就没有徐霞客以步行为职业。
The scholar Xia Xianchun pointed out in his article "On Xu Xiake Phenomenon in Ming Dynasty" that there were three cultural mentalities in the late Ming Dynasty:
夏宪春在《明代徐霞客现象》一文中指出,明代晚期有三种文化心态:
The integration has strongly driven many scholars and literati, devoting enthusiasm, energy, wisdom and even life to the travel and investigation of natural mountains and rivers, resulting in a group of outstanding landscape scholars and geographers (the two are often both. All in one).
整合极大地推动了许多学者和文人,他们将热情,精力,智慧甚至生活投入到自然山区和河流的旅行和研究中,从而形成了一群杰出的景观学者和地理学家(两者经常合而为一。 )。
Because Xu Xiake is the most outstanding representative among them, he named this situation "Xu Xiake phenomenon".
因为徐霞客是其中最杰出的代表,他称这种情况为"徐霞客现象"。
People who climb Mount Everest in modern times don't want their lives and generally prepare their suicide notes. Those who love to travel at that time also had a fighting spirit.
在近代攀登珠穆朗玛峰的人不愿过自己的生活,一般都准备自杀遗书。那些热爱旅行的人也具有斗志。
The elder Xu Xiake, who was about 20 years old, nearly missed his life when climbing Huashan, but he had no intention of being afraid. Instead, he chanted: "It's time for Qingquan Baishi to die.
年龄约20岁的长者徐霞客在攀登华山时几乎丧命,但他无意害怕。相反,他高喊:"是时候让清泉白石死了。
People always die, or die between the beds, wives and children crying on the sidelines, or dying on the long journey, sleeping between the clear springs and white rocks. Yuan Hongdao hopes to be the latter.
人们总是死于或死在床边,妻子和孩子之间,或者在边上哭泣,或者死于漫长的旅途中,死在清澈的泉水和白色岩石之间。袁宏道希望成为后者。
In Xu Xiake's more than 30 years of travel experience, the Southwest Tour is the most difficult one. He has been planning this trip for many years, and he has been worried that his old age will not decline unless he leaves.
在徐霞客30多年的旅行经验中,西南之旅是最困难的一次。他已经计划了这次旅行多年,他一直担心,除非离开,否则他的老年不会下降。
In October 1636, he finally packed up and set off. He was 50 years old.
1636年10月,他终于收拾行李出发了。他50岁。
On this trip, he only carried basic necessities, and apart from warm-up clothes and tangles, he did not prepare any self-defense weapons. Hidden in his travel crown is a silver hairpin that his mother gave him during his lifetime. During his first trip, his mother sewed this silver hairpin into the cap for unexpected use.
在这次旅行中,他只携带基本必需品,除了热身的衣服和缠结之外,他没有准备任何自卫武器。母亲的一生中给他发了个银色hair子,藏在他的旅行皇冠上。在他的第一次旅行中,他的母亲将这个银色发夹缝到了帽子上,以防意外使用。
The survey tools he carries with him are extremely simple, a pen, a compass, but with a wealth of books on his shoulders, which are all useful geographical materials.
他随身携带的测量工具非常简单,一支笔,一个指南针,但肩膀上有很多书籍,这些都是有用的地理资料。
In the end, he had to carry referral letters from his friends in order to seek help from local officials or raise travel expenses in times of crisis.
最后,他不得不携带朋友的推荐信,以寻求当地官员的帮助或在危机时期增加旅行费用。
Two people started with him. One is the servant and tour guide Gu Pu, and the other is the monk Jingwen.
有两个人从他开始。一个是仆人和导游顾朴,另一个是和尚经文。
Jingwen is going to make a pilgrimage to Jizu Mountain in Yunnan. Servant Gu may be carrying a shovel, in Xu Xiake's words, he can bury his body anytime, anywhere.
景文要去云南的鸡祖山朝圣。用徐霞客的话说,顾仆人可能拿着铲子,可以随时随地埋葬自己的尸体。
Xu Xiake was mentally prepared to die before setting off. In a letter to the great man Chen Jiru, he said that in case there is something wrong with one another and die in this "extreme land", I am willing to be a "wandering soul".
徐霞客在出发前已经做好了精神上的准备。他在给伟人陈吉如的一封信中说,万一彼此之间有什么毛病而死在这个"极地"上,我愿意成为一个"流浪的灵魂"。
The difficulties and dangers of the journey are indeed "worthy" of his mental preparation: three encounters with robbers, four times without food.
旅途中的困难和危险确实是他的精神准备"值得"的:三次与强盗相遇,四次没有食物。
Along the way, he developed the ability to survive in the wilderness like Master Bei, and he could not eat for a few days without any problem.
一路走来,他发展了像贝大师一样在野外生存的能力,他几天都可以吃东西,没有任何问题。
On the boat in Xiangjiang, a group of robbers took advantage of the moonlight to rob. Xu Xiake jumped into the river to escape, losing all his belongings, leaving only a pair of pants and socks. In order to protect the scriptures written in blood, Jingwen stayed in the boat and was seriously injured. Gu Pu was also injured.
在湘江的船上,一群抢劫犯利用月光抢劫。徐霞客跳入河中逃跑,失去所有财产,只剩下一条裤子和袜子。为了保护经血的经文,经文留在船上受了重伤。顾璞也受伤了。
Despite the shock, Xu Xiake did not consider returning. His direction will not change.
尽管感到震惊,徐霞客还是没有考虑返回。他的方向不会改变。
In the end, Jingwen died on the road. Xu Xiake took his ashes and scriptures and went straight to Jizu Mountain, fulfilling the last wish of this fellow traveler.
最后,景文在路上死了。徐霞客took着骨灰和经文,径直去了济祖山,实现了这位旅行者的最后希望。
While roaming in Baoshan, Yunnan, someone wanted to go to Jiangsu and asked Xu Xiake if he wanted to help him bring home books.
在云南宝山漫游时,有人想去江苏,问徐霞客是否想帮助他带回家的书。
Xu Xiake hesitated for a long time, but politely declined. He said: "Floating and sinking body, I fear that my family will think that there is no fixed riverside thing; if the book arrives at home, the body is still there, and the body is afraid of not being..."
徐霞客犹豫了很长时间,但婉言谢绝了。他说:"尸体浮沉,我担心我的家人会认为河边没有固定的东西;如果这本书到家,尸体仍然在那里,尸体害怕不被……"
However, that night, he suffered from insomnia and wrote a letter from his family.
然而,那天晚上,他患有失眠症,并给家人写了一封信。
For him, death is something he can encounter every day. Therefore, death or life is ambivalent, and it is impossible to predict whether one can see the sun tomorrow.
对他来说,死亡是他每天都会遇到的事情。因此,死亡或生命是矛盾的,无法预测明天是否能看到太阳。
In 1640, this long journey ended with a fatal disease.
1640年,这场漫长的旅程以致命疾病告终。
Xu Xiake contracted a foot disease and lost both feet. A group of people used sliding poles to carry him back to Jiangyin.
徐霞客患上了脚病,双脚失去了脚。一群人用滑杆将他带回江阴。
In 1641, Xu Xiake died for a long time.
1641年,徐夏克去世很长一段时间。
When Xu Xiake was alive, his circle of friends already recognized him as a strange man.
徐霞客在世时,他的朋友圈已经认识到他是一个陌生人。
Wen Zhenmeng, who once served as Zaifu, said: "Xia Ke has nothing else in his life, no other hobbies, and he parades famous mountains in the world every day. Outside the Five Mountains, such as Kuanglu, Luofu, Emei, and Weiling, he has lost his footprints. The first stranger."
曾在宰府任职的温振孟说:"夏克一生一无所有,没有其他爱好,他每天都在游行世界著名的山脉。在五座山脉之外,例如匡禄,罗浮,峨眉山和峨眉山。威灵,他已经失去了脚印。第一个陌生人。"
Qian Qianyi, the literary leader at that time, also said that Xu Xiake was a strange man of the ages, and "Xu Xiake's Travels" was a strange book of the ages.
当时的文学领袖钱谦益也说过,徐霞客是一个古老的陌生人,而《徐霞客的游记》是一个古老的陌生书。
In the late Ming Dynasty, the tourist wind was so strong, and there were many people who were not afraid of death when climbing. Why did Xu Xiake only travel to become a "strange person"?
在明末,旅游风非常猛烈,许多人不惧怕攀登时的死亡。为什么徐霞客只旅行成为一个"陌生人"?
The most fundamental reason is that Xu Xiake is different from any other tourist!
最根本的原因是徐霞客与任何其他游客都不一样!
He is a "three no personnel": no establishment, no occupation, no utilitarianism.
他是"三无人员":没有机构,没有职业,没有功利主义。
Yuan Hongdao often describes himself as a renegade geek in his travel notes, but the distance between him and Xu Xiake is at least one imperial character.
袁宏道经常在旅行记录中形容自己是一个叛逆的极客,但他与徐霞客之间的距离至少是一个帝国人物。
These three are the most famous travel experts in the late Ming Dynasty, but apart from the junior Xu Xiake, the other two have establishments. Their travel, called "eunuch" at the time, was to take advantage of the opportunity of doing official or official inspections in other places to travel by the way.
这三位是明末期最著名的旅行专家,但除了初中的徐霞客外,其他两人都设有餐厅。他们的旅行在当时被称为"太监",是为了利用在其他地方进行官方或官方检查的机会顺便旅行。
Xu Xiake is different. He is a literal "traveler" who travels for tourism. In other words, his profession is tourism, and his life is tourism, living for tourism, and living for tourism.
徐霞客不一样。他是一位真正的"旅行者",专程旅游。换句话说,他的职业是旅游业,他的生活是旅游业,以旅游为生,以旅游为生。
Such a professional traveler is unique in traditional Chinese society.
这样的专业旅行者在中国传统社会中是独一无二的。
Therefore, he goes further than any other tourist, is more professional, and works harder.
因此,他比其他任何一位游客都走的更远,更专业,工作更努力。
The literati Pan Lei of the Qing Dynasty commented on him, saying, "To travel by nature and spirit, and to travel by body, it is only one person since ancient times."
清代文人潘磊对他说:"自然而然地旅行,身体旅行,自古以来就是一个人。"
He has no worries about his journey, no regrets when he has made mistakes, has encountered theft many times, and has been desperate for food several times, but he is still tirelessly exploring the unknown realm of nature. When he is hungry, he grazes on the truth of the trees and trees. He does not avoid wind and rain. , Not afraid of tiger wolf.
他对自己的旅程无后顾之忧,没有犯错,无数次偷盗,绝望地多次觅食的遗憾,但他仍在不懈地探索大自然的未知领域。饥饿时,他会放牧树木和树木的真相。他不回避风雨。 ,不怕虎狼。
He got rid of the traditional mode of viewing traveling in mountains and water as the way to cultivate sentiment, and gave tourism more scientific exploration and adventurous connotation.
他摆脱了传统的将山水之旅视作一种培养情感的方式,并赋予旅游业更多的科学探索和冒险的内涵。
The places he had conquered were often wild suburbs rarely visited by fishermen and woodcutters, or the ravines where apes and birds hid.
他征服的地方通常是郊外地区,很少有渔民和伐木工人或隐匿有猿类和鸟类的山沟。
He travels and explores during the day, writes under the lights at night, and sometimes even burns fat and picks ears with broken walls and dead trees, and uses pens as a record.
他白天旅行和探索,晚上在灯光下写字,有时甚至燃烧脂肪,捡起破碎的墙壁和枯树的耳朵,并用笔作记录。
With an objective and rigorous attitude, he faithfully recorded the walking route that day, the scenery and customs of the mountains and rivers he saw along the way, as well as his experience.
他以客观严谨的态度忠实地记录了那天的步行路线,沿途看到的山川风光和习俗。
He wrote travel notes, not at all for publication. In the early days, it was written for the mother, so that the mother could "wander down" and be immersed in the famous mountains and rivers that the son had walked through. Later, it became a habit to write and write, perhaps as a dialogue between myself and myself.
他写了旅行笔记,根本不发表。在早期,它是为母亲而写的,以便母亲可以"漫步"并沉浸在儿子所走过的著名山河之中。后来,这成为了写和写的习惯,也许是我和自己之间的对话。
He did not publish any travel notes during his lifetime. After his death, his friend organized his diary manuscript for him, but much of the content has been lost.
他一生中未发布任何旅行记录。他去世后,他的朋友为他整理了他的日记手稿,但其中很多内容已经丢失。
All he did was purely to satisfy his thirst for knowledge and curiosity. Apart from that, he has no utilitarianism and no practical value.
他所做的一切纯粹是为了满足他对知识和好奇心的渴望。除此之外,他没有功利主义也没有实践价值。
It is precisely because of this that he will not become short-sighted, and his life and words will still exude the brilliance of reason after centuries.
正是由于这个原因,他不会成为近视眼,几个世纪后他的生活和言语仍会散发出理性的光彩。
In contrast, those people and things that care about the present have long been reduced to the dust of history.
相反,那些关心现在的人和事物早已沦为历史的尘土。
Many people like to compare Xu Xiake and Tao Yuanming, because they are both extinct from officialdom, regardless of fame, and love landscapes.
许多人喜欢比较徐霞客和陶渊明,因为他们都死于官场,不管名气如何,都热爱风景。
My favorite thinks that Xu Xiake is completely different from Tao Yuanming.
我的最爱认为徐霞客与陶渊明完全不同。
Xu Xiake's experience and choice actually broke through the traditional mode of living in seclusion and being in the world, marking the development of a new outlook on life.
徐霞客的经验和选择实际上突破了传统的隐居生活和世界生活模式,标志着一种新的生活观的发展。
He opened up another mode of walking in life, pointed the way of transcendence from the world to the direction of pragmatism and truthfulness with the dawn of science, and avoided becoming a copy of Tao Yuanming.
他开辟了另一种生活行走方式,指出了随着科学的到来,从世界到实用主义和诚实的超越之道,并避免成为陶渊明的复制品。
Tao Yuanming's seclusion is a tradition that has long been constructed in the historical allusions of the pre-Qin Dynasty. Tao doesn't have any originality in it.
陶渊明的隐居是一种传统,早在先秦的历史典故中就已建立。涛没有任何创意。
In the face of weird people like Xu Xiake, we can hardly make an evaluation that conforms to social norms. Regardless of the norms of the late Ming Dynasty or the current norms, it seems that such a person cannot be accommodated.
面对像徐霞客这样的怪异人,我们很难做出符合社会规范的评估。无论明末晚期的规范或当前的规范如何,似乎都无法容纳这样的人。
We are now holding Xu Xiake so high, we are nothing more than the scientific spirit embodied in other people's travel notes.
现在,我们对徐霞客的支持如此之高,无非就是别人旅行笔记中体现的科学精神。
But Xu Xiake didn't care about this. The hand down of his travel notes is inherently accidental.
但是徐霞客并不在乎这一点。记下他的旅行记录本质上是偶然的。
If his travel notes were lost, would we still hold him so high?
如果他的旅行记录不见了,我们还会抱这么高吗?
I think, definitely not.
我认为,绝对不是。
We would say that he does not seek improvement, waste time, social parasites... In short, there are 101 reasons to deny him.
我们可以说他不寻求改善,浪费时间,社交寄生虫……总之,有101个理由拒绝他。
When evaluating Xu Xiake in Qing Dynasty, Ji Xiaolan obviously encountered a similar dilemma. He gave a high evaluation of Xu Xiake's Travels in the "General Catalogue of the Four Treasuries", saying that "the book is a different version of the mountain classics, and it can supplement the study of geography.
在评价清代徐霞客时,季小兰显然遇到了类似的难题。他在《四库全书》中对徐霞客的游记给予了高度评价,他说:"这本书是山地经典的另一种版本,可以作为地理学的补充。
However, he did not appreciate Xu Xiake's life choices, so he speculated and criticized Xu Xiake's travel motives, saying that Xu Xiake was "indulging in eccentricity and deliberately traveling far away."
但是,他不欣赏徐霞客的人生选择,因此推测和批评了徐霞客的旅行动机,称徐霞客"沉迷于古怪,故意远行"。
What do these eight characters mean?
这八个字符是什么意思?
In other words, Xu Xiake has a weird temperament and is used to being unconventional, deliberately wandering around and indulging in it, which is suspected of being famous.
换句话说,徐霞客的性情很怪异,习惯于不拘一格,故意在其中徘徊并沉迷其中,这被认为是著名的。
This tone is very similar to the general psychology of our current society: your behavior is beyond my imagination, so it is suspicious.
这种语气与当今社会的一般心理非常相似:您的行为超出了我的想象,因此令人怀疑。
We question the generosity of rich people. Why do you donate so much money? Isn't it just a reputation? We question the plight of the poor. Why do you act poverty? Don't you just want to get love money? ...
我们质疑富人的慷慨。你为什么捐那么多钱?不只是声誉吗?我们质疑穷人的困境。你为什么要贫穷?你不只是想得到爱情钱吗? ...
We question businessmen, celebrities, old people, children, everything. Questioning to the end is nothing more than limited imagination by the standard answer.
我们质疑商人,名人,老人,孩子,一切。提问到最后无非是标准答案对想象力的限制。
In a utilitarian society, you must seek meaning in everything you do. The right to define meaning is firmly controlled by the collective.
在功利社会中,您必须在所做的每一件事中都寻求意义。定义含义的权利由集体牢牢控制。
Xu Xiake thinks his way of living is very meaningful. Sorry, we collectively think you are meaningless, you are meaningless.
徐霞客认为他的生活方式很有意义。抱歉,我们集体认为您毫无意义,您毫无意义。
However, there are always some meaningless things that transcend the world, there is always a pure inner need, hanging alone, no one understands.
但是,总有一些超越世界的毫无意义的事物,总有一种纯粹的内在需求,一个人悬而未决,没人能理解。
The standardization of life begins with standard answers. What you should live like, when should you do what, these are considered to have standard answers. Everyone has to answer the standard answer.
生活的标准化始于标准答案。您应该怎样生活,什么时候应该做什么,这些被认为是标准答案。每个人都必须回答标准答亚博yabovip88案。
Xu Xiake, you have digressed, you can only be classified as "Eternal Wonders". This may be appreciation, but it is more disagreement: you are not the same person as us.
徐霞客,你已经离题了,你只能被归类为"永恒的奇迹"。这可能是赞赏,但更多的是分歧:您与我们不是同一个人。
As everyone knows: there is no meaning, sometimes it is the greatest meaning of life.
众所周知:没有意义,有时是人生最大的意义。
Tribute to Xu Xiake who does not live for meaning!
向没有意义的徐霞客致敬!
This article is the original content of the NetEase News•NetEase New Humanities Wave Project Signed Account [Favorite History]. Unauthorized reprinting of the account is prohibited.
本文是网易新闻•网易新人文浪潮项目签名帐户[收藏夹历史]的原始内容。禁止擅自转载该帐户。